The best guest friendly hotels in Chiang Mai are located close to Loi Kroh road and almost all beer bars in Chiang Mai are also located along Loi Kroh road. The bar scene is nothing like Pattaya or even Phuket but you can have some fun.
Guest friendly hotels Chiang Mai 2022 update
Huge update, I added more than ten hotels to the list. Hotels from De Chai group, Thapae loft hotel, On Thapae Chiang Mai, and many more are guest friendly, confirmed by the management. I also removed some hotels with bad review scores and far from the action. Pornping tower hotel is now Melia but I still don't know if it's guest friendly.
Warning about Villa Sirilanna Hotel, as it's not guest friendly: "We don't allow outside guests after 8.00 pm. For an extra person, we will charge 1500 THB per night."
None of the go go bars in Chiang Mai are open but there are plenty of beer bars and massage places. Many beer bars along Loy Kroh road and Chiang Mai entertainment plaza are open too. However, it's now called Loi Kroh Plaza and every bar has a few working girls.
Chiang Mai bar girl prices 2022: The beer price in beer bars starts from 80 baht and lady drinks from 120. The bar fine starts from 400-500 baht and the bar girls ask for 1500-2000 ST and 2500-3000 LT but the going rates are highly negotiable.
Like Bangkok, Chiang Mai is famous for its happy and soapy massages. One of them is Icha Icha and their services and policies are clearly visible on their website. Everything is included, so it's hassle-free, and no extra payment. Aurora club is another upscale massage service but it's a bit far from the main party areas. There are some small massage shops near Loh Kroh road and Thapae road but you have to negotiate the extras with the girls. The fair price is 500 for a BJ and 1000 for ST.
Guest friendly hotels Chiang Mai map
1-6 – top guest friendly hotels Chiang Mai; L – Loi Kroh Plaza (many small beer bars with working girls); B – beer bars; I– Icha Icha nuru massage
Top guest friendly hotels Chiang Mai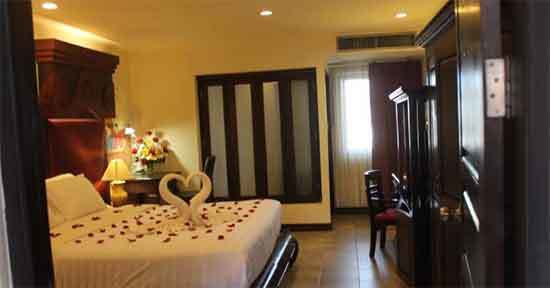 It's usually my go-to hotel and my favourite girl friendly hotel in Chiang Mai. I stayed there three times and it's probably the best value for money hotel on my list of guest friendly hotels in Chiang Mai. The hotel is more like four stars than the three stars they have been given. Friendly staff, nicely decorated rooms with balconies, wi-fi and huge bathrooms. They also provide complimentary drinks, peanuts and crisps every day. Some rooms have mountain views. If you are a light sleeper, ask for a quiet room at the back. I really enjoy the area as there are beer bars with friendly girls on all sides of the hotel, up and down the road. The Night bazaar is within ten minutes walk.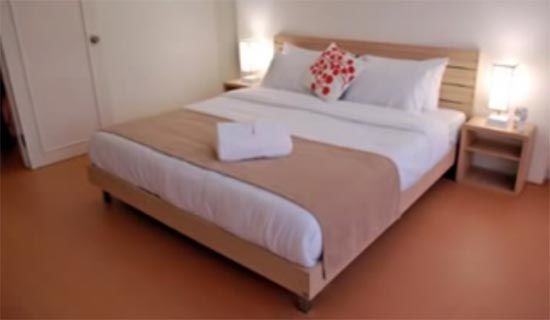 Excellent guest friendly serviced apartments in the heart of Chiang Mai. The location is fantastic, close to the action but very quiet at night. Short walk to the center of the city, nightlife, beer bars and restaurants. The apartments are large, clean and modern. Moreover, there is a daily maid cleaning, a desk in the lounge area and stable internet. The owners are very friendly and helpful.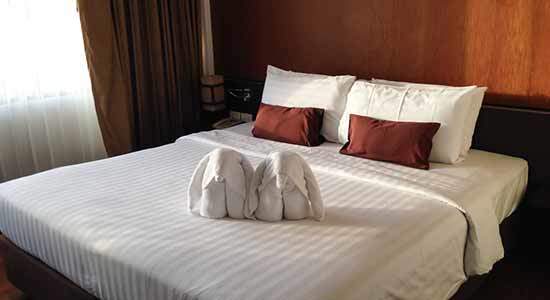 Very good guest friendly hotel in Chiang Mai. The location is excellent within the Chiang Mai city gate. Close to nightlife, beer bars, plenty of places nearby to eat, and easy walks to cultural sights. Don't do breakfast at the hotel. The local restaurants are cheaper and better. The rooms are clean and comfortable, with free wi-fi and comfy beds. Stay on an upper floor to see over the wall across the street. Choose a room at the back of the hotel if you want a quiet room.
All hotels from the De Chai group are guest friendly and have the same guest policy (see below). De Chai The Deco is the closest hotel to the action and the bars are four minutes away. Moreover, it is located on a quiet side street, so you can get a nice sleep. All rooms are huge, with extremely comfortable beds and seating areas. The bathrooms are very nice and clean, with bathtubs and separate rain showers. The pool is small but nice and you can get drinks there. There is also a small gym and an excellent spa.
Guest friendly policy: "Normally, our one room can stay two people, and if you bring a guest up, we need to copy a passport or ID card of your guest too."
Thapae loft is located inside the old city but the beer bars are only seven minutes away. The rooms are big enough and recently renovated. The bathrooms are also clean with hot water and the showers have good water pressure. The air conditioners are efficient and keep the rooms cool. There is also a swimming pool. The staff are very friendly and they can organize some trips or transportation.
Guest friendly policy: "You can bring a female friend (bar girl) to your room at no additional cost, and up to 1 room can be up to 2 guests and a female friend (bar girl) come to your room. Card must be taken at the lobby before entering the room."
Duangtawan has an excellent location for bars as it's right on Loy Kroh road. Moreover, it's very close to the night market with plenty of food options. The hotel has huge rooms and bathrooms and a nice swimming pool. However, there is not much sun in the pool area. The staff are accommodating and the breakfast is tasty. The laundry service is a bit pricey but very efficient. Stay on a higher floor to avoid the street noise and enjoy the good views.
The hotel has a quiet and convenient location on a side street, less than two minutes walk to bars on Loy Kroh road. It's probably the newest hotel in the area, so everything looks fresh and clean. Standard rooms are somewhat small but they have excellent suites with in-room bathtubs. There is a small but nice swimming pool. The staff are very polite and helpful and provide free drinks and snacks at the lobby.
Guest friendly policy: "It's ok to bring a guest to your room, but we're not providing additional towels, pillows or breakfast for additional guests."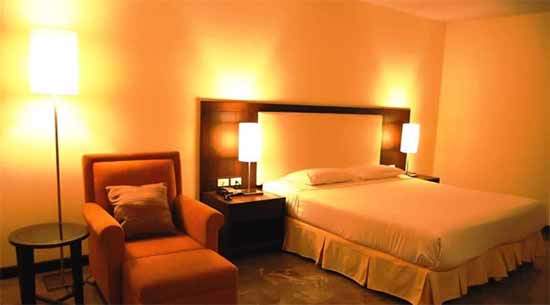 Royal Lanna Hotel is a bit old but a large hotel with a lift. The rooms are huge, with comfy beds and cleaned every day. Maybe the best wi-fi I've ever had in Chiang Mai. Central location in the heart of the Night Bazaar, near the nightlife, beer bars and restaurants. Great breakfast, friendly and helpful staff. The hotel also has a nice swimming pool.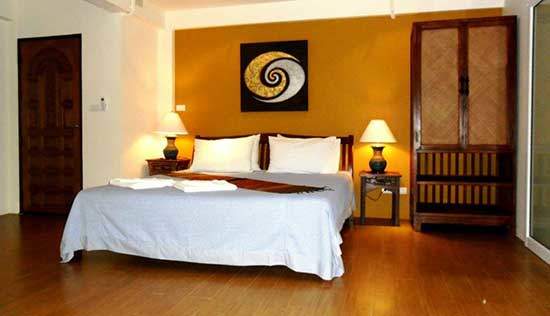 Great guest friendly hotel in Chiang Mai Old City, not too far from the beer bars – within walking distance or you can use the cheap tuk tuks. Huge rooms and bathrooms with comfy beds and excellent wi-fi. Friendly American owner (the former owner of the Summer Breeze in Patong).
List of guest friendly hotels Chiang Mai
Click on the hotel name from the guest friendly hotels Chiang Mai list for booking and more information.
Not all guest friendly hotels in Chiang Mai on the list below have free wi-fi.