Almost all Pattaya go go bars are located on Walking Street and the LK Metro area, with few exceptions. Below is the list of these bars with short information and location. I'll try to keep the list updated but bars open and close all the time. You can also check my list of guest friendly hotels in Pattaya for recommendations to stay close to the go go bars areas. All girls related information is on my Pattaya girls guide.
What's new in 2022?
Most go go bars in Pattaya have reopened after months of being shut down during the pandemic and dancing is allowed. As of 1st July, they can stay open till late at night, and no more testing is required. All go go bars on soi 13/1 and soi 13/2 are gone.
Pattaya Go Go bars list
Pattaya Go Go bars on Walking Street
Walking Street has some of the best go go bars in Pattaya but they are also the ones with the highest prices. Lady drinks cost between 170 to 200 baht and bar fines are 1000-2000 baht. Short time going rates start from 2000 baht for dancers and 3000 for models. For long time expect to pay 3000 for regular girls and 4000-5000 up for models. The beer price is 130-160 per bottle but many places have cheap draft beer. Soft drinks cost 120 baht in most places.
1. Pin Up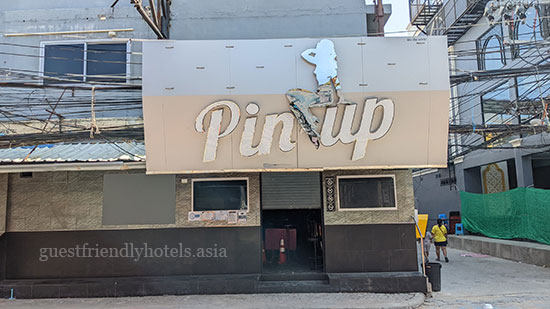 Like before the pandemic, Pin up is still your best bet to find the most beautiful go go dancers in Pattaya. With more than 100 girls every night, it can suit everyone's taste. However, prepare to pay premium prices for their models. They have extended the place, now with more VIP areas and stages. The French manager does a great job and the happy hour is from 7 to 8 pm every day with cheap draft beer. There is a dual pricing system for dancers and models. The bar fines on the weekend are more expensive and there is a lady drink minimum (3-5) to take the girl out of the bar.
2. Fahrenheit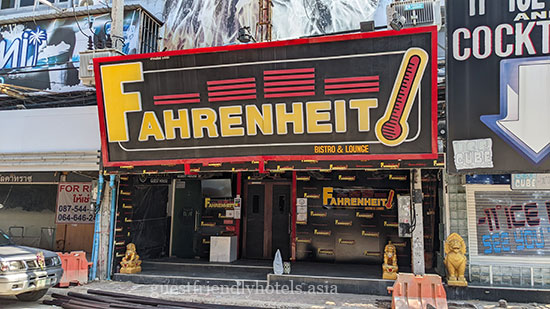 Fahrenheit is the highlight of a so-called "French group" of go go bars in Pattaya and probably the second-best place to find talents. It's a big and busy place with many beautiful girls and friendly staff. They have different rates for dancers and models.
3. Windmill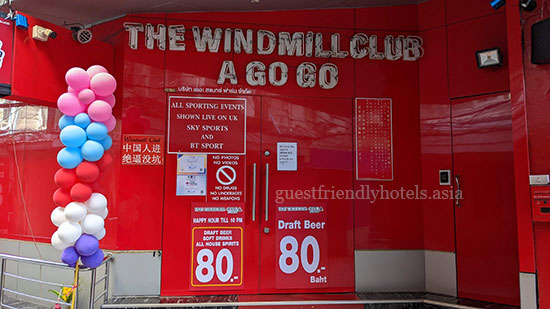 Windmill is not a place to find beauties, but it's the best place for hands-on action in the Walking Street area. Located on soi Diamond, it has two floors and many open-minded girls for naughty games. You can play with the girls or watch and be part of their stage shows. There are few mattresses to play and the shower tub is back for even more fun than before.
4. Baccara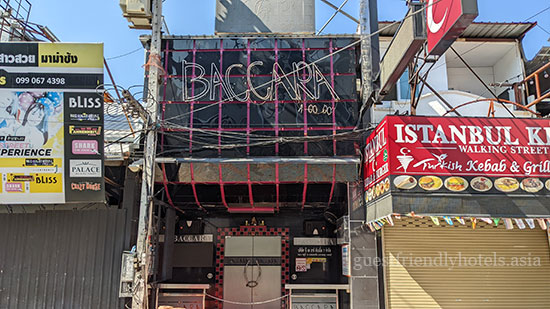 Baccara is a nice big place and worth a visit. They have two floors and more than 50-60 girls daily. There are also two types of seats, stools near the stage and comfortable couches. No pressure for lady drinks, so you can sit and enjoy the view. In normal times it's the go go bar with most Japanese visitors. To avoid miscommunication later, mamasans sometimes try to ask for upfront payments for the girls. However, if you insist on paying later, it's not a problem at all.
5. Skyfall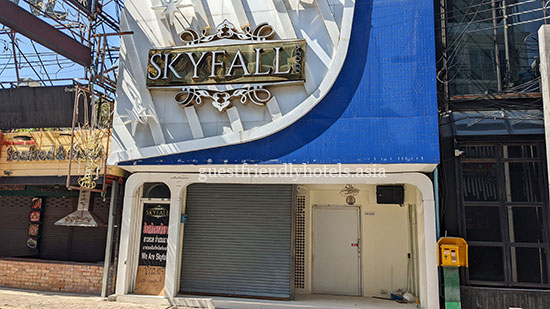 The Skyfall reopening was fun with crocodile barbeque and now they are back in full party mode. It's a huge place with professional staff. Their model drinks and bar fines are expensive but regular lady drinks are probably the cheapest from all Walking Street go go bars. Due to many Asian customers, they insist on upfront payment for the girl, and the going rates are high and hardly negotiable.
6/1. Dollhouse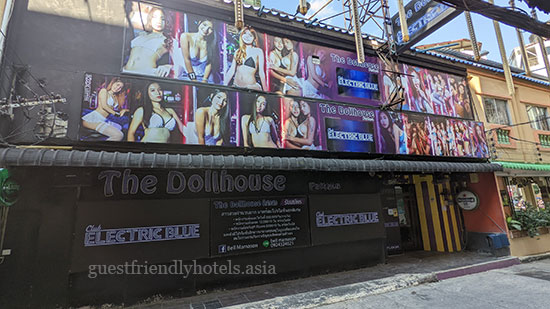 Dollhouse was one of my favourite go go bars in Pattaya before the lockdown, with beautiful hands on girls. It's huge with two floors, big stages and a shower tub. I think they need more time to hire more girls but it's still worth a visit and you can have fun.
6/2. Electric Blue
Electric Blue is located on the second floor above Dollhouse, the former location of XXX lounge. They moved across the street from their previous location but the girls are still great for hands on fun.
7. Sapphire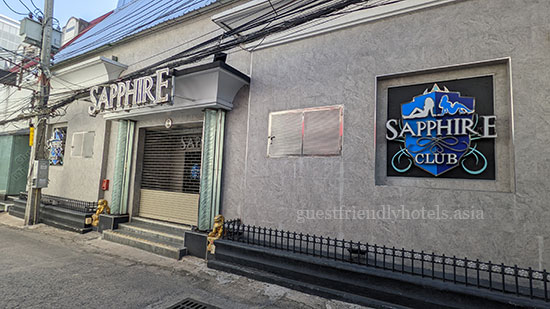 Before the opening of Pin up, it was the best go go bar to find quality girls with a great party atmosphere. They reopened after a major renovation but still need time for the talent to return. However, I think that they are going in the right direction. It's a huge place with comfortable seats, an excellent sound system and guest DJs. Their VIP rooms are a nice addition. For more information, you can check the Sapphire website.
8. Shark

Shark a go go is a pleasant surprise. They have more than 30 girls, an excellent sound system, party lights and a great air conditioning system. I'll check them again for sure.
9. Atlantis

Atlantis is one of the smallest but one of the friendliest go go bars in Pattaya. Don't expect to find models there but the girls are very friendly and not pushy. The owner is a nice big Norwegian guy who does an excellent job and everyone receives a warm welcome.
A. Palace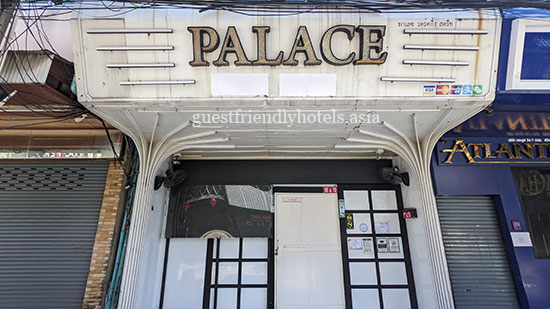 Palace is not a very big bar but there is a high chance to find a stunner there. They have cheap draft beer and some of Pattaya's most expensive lady drinks.
B. Tantra

Tantra is similar to Palace but not so busy at the moment and the lady drinks are cheaper.
C. Beavers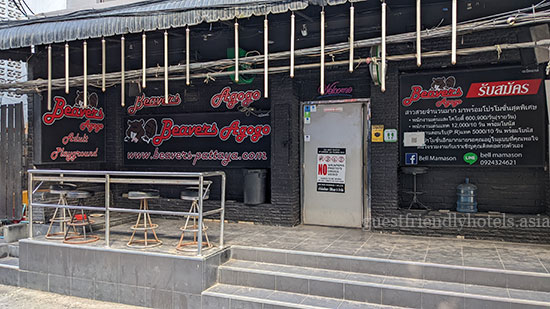 Beavers is another place for hands-on fun. Not many girls but many dance naked.
D. Katoeys Are Us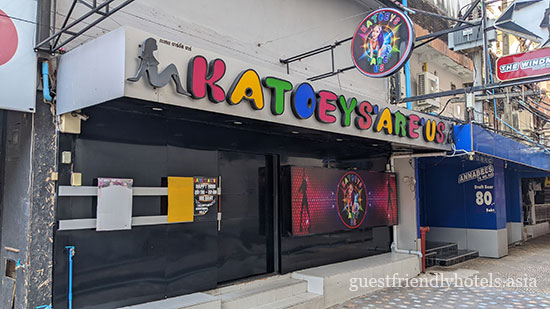 Katoeys are us reopen again. It's the biggest and best ladyboy bar in Pattaya. It's worth a visit for the fun and party atmosphere, and the dancers really know how to dance.
E. Sensations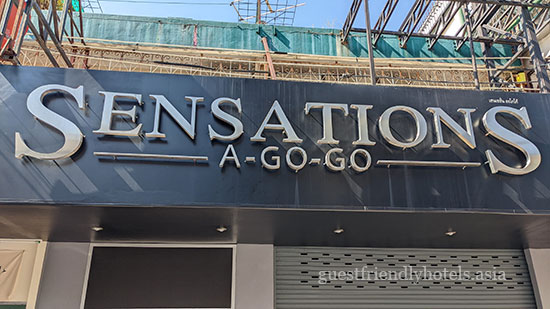 Sensations is one of the high-end gogos with dancers and models. Expect to pay high prices for drinks and lady drinks but bar fines for models are cheaper than in other similar places.
F. Annabels
Annabels is located right opposite Windmill and it's their sister bar. Bar fines and drink prices are the same. It's usually not so busy but the girls are naughty and friendly.
G. Glass house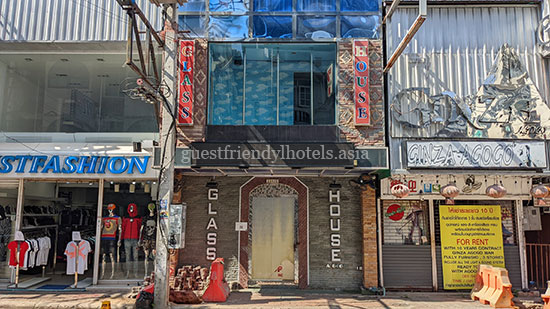 Glass house is not bad at all. They have two groups of girls – bikini and topless with big breasts. They don't have draft, only bottled beer.
H. Moon

It's a small bar but many girls work there. Probably the highest lady drink prices before the covid when I last checked their menu.
I. Coco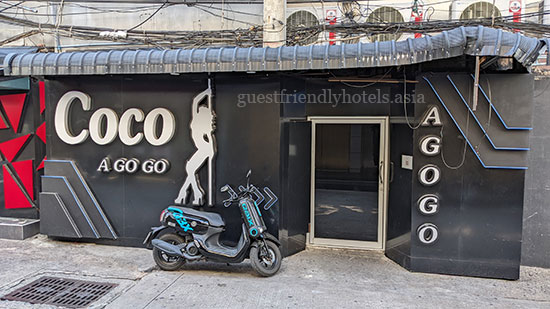 Not bad for a quick visit and I'll probably visit the place again in the future.
J. Living Dolls

They have twenty dancers and cheap draft beer.
K. Pacha

They have some attractive girls with big breasts.
Pattaya Go Go bars on LK Metro
Bar fines are 1000 to 1500 and only 800 in Pandoras. The going rates are negotiable but 1500-2000 short time and 2000-3000 long time for regular dancers and 3000 short time and 5000 long for models seem like a norm. Lady drinks cost 160-180 baht. Soft drink prices start from 65 baht and bottled beer is 120 in most places. Kink is the biggest exception with more expensive drinks, 115 for a soft drink, 150 for beer and 220 baht for a lady drink with alcohol.
1. Kink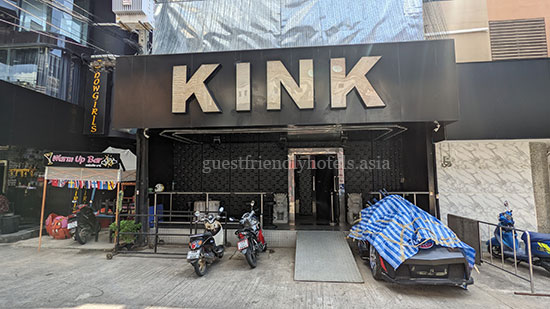 Kink is one of the biggest, most stylish and best go go bars on LK Metro. It has two floors and a lot of girls. The first floor is like a normal go go bar with dancers. The second floor is for play and hands on action, so the bar suits every taste. Great shows and the stage can be lowered down, so the customers downstairs can enjoy the show. There is a new lady drink price policy – cheaper soft drinks and more expensive alcoholic drinks. No draft beer but they have excellent scotch.
2. Lady Love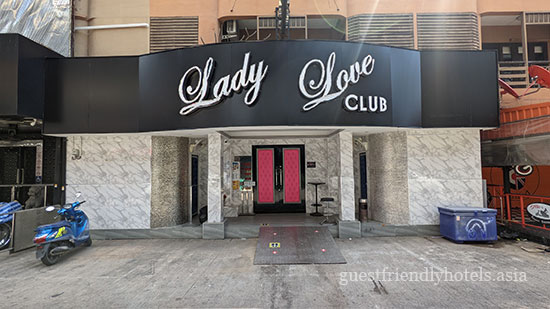 They have more than forty dancers and models, and the models are attractive. The management does a great job in this place. Some girls from Sapphire work here. The lady drinks are cheap for a go go bar.
3. Pandoras

It's the smallest but probably the naughtiest go go bar on LK Metro. Very hand on girls and you can get a BJ inside the bar. Drinks are cheap, cheaper on happy hour and cheap lady drinks. Sadly, the owner Ricky recently sold the bar, but the new manager promised that the bar would remain the same.
4. Slutz
Slutz is one of the newest bars in the area with a decent lineup. They also have a gentlemen club and beer bar with the same name. The manager and mamasan are friendly.
5. Champagne

Champagne is the oldest go go bar on LK Metro and they are still doing fine. They have many girls and probably one of the best lineups at the moment. The music is loud and the place has a party atmosphere.
6. Pure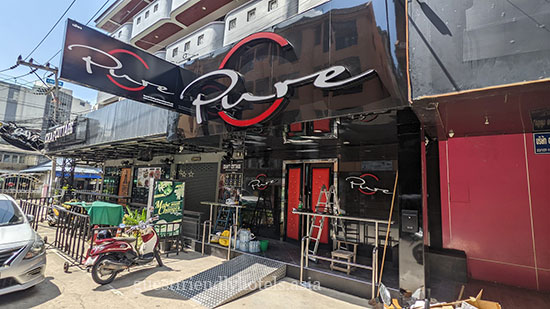 Pure is one of the newest go go bars with average quality girls. I'll check it again in the future to see if it improves.
7. Crystal Club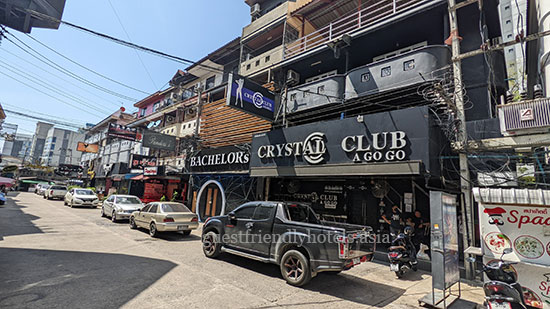 They have beautiful and friendly girls and daily promos. Crystal Club has a nice sound, disco lights and a party atmosphere. The pole dance shows are very professional.
8. Showgirls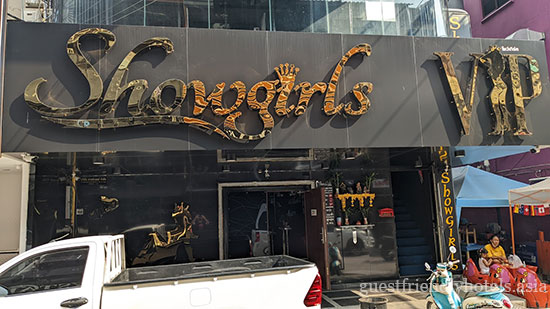 They have some hotties. The beer is not expensive, so I'll check them again.
9. Queen Club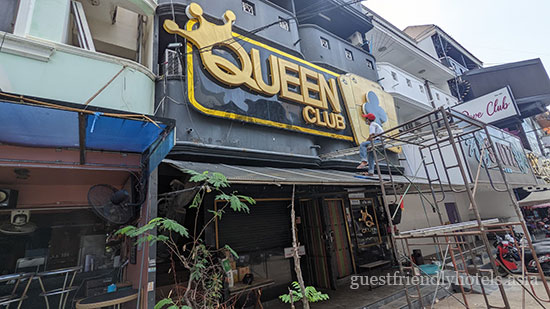 A high number of girls have silicone breasts. If that's your thing, Queens is the place to be. It's a high-end go go with high bar fines and going rates.
A. Bachelors

Some nice girls but they have the most expensive bottled beer and model lady drinks on LK Metro.
B. Dolls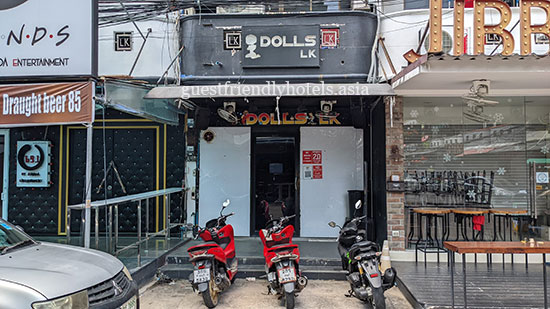 Good-looking girls but the place is for experienced customers as everybody is pushy for drinks.
C. Paradise

Paradise has very good models but the bar fines are high too. They have bottled beer and house spirits at happy hour, so it's not so bad.
D. Destiny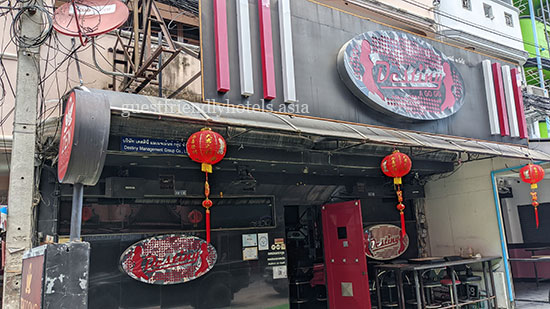 Destiny has a few good girls and prices are average. Moreover, the beer is reasonably priced and the staff are friendly.
E. Sugar Sugar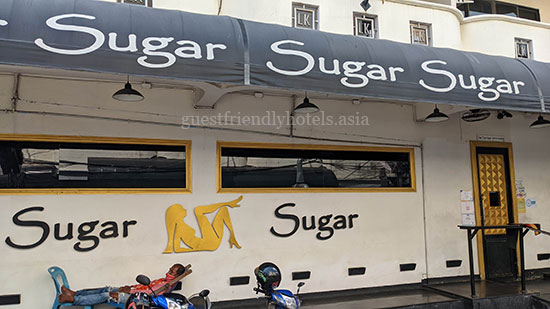 Sugar Sugar has good quality girls and it's worth a visit. They have expensive soft and alcoholic customer drinks but well-priced lady drinks.
F. Catch Me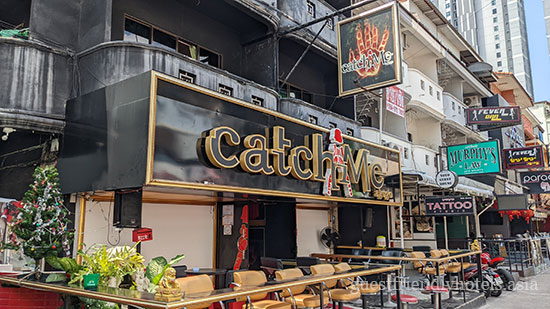 Catch me is just another go go bar with average quality girls and a cheap short-time bar fine for a go go.
Other locations
Tahitian Queen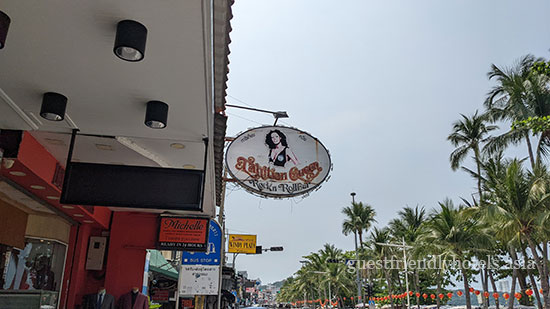 Tahitian queen is the oldest go go bar in Pattaya and part of Pattaya's history. It's located right on Beach road. The long-time owner Woody sold the bar but the new owner Bob is a nice guy too. You won't find models here but the atmosphere is very friendly and it's probably the only go go bar open at 1 pm. The music is mostly rock and they also play music on request. The lady drinks cost 160 baht and beer starts from 69 draft and 130 tiger bottle happy hour. They have short time rooms at the back.
Escape a go go
The newest go go bar in Pattaya is located in Treetown. The following information is from the owner:
It has a club vibe with hands on corner. Until 6 pm, it's a gentlemen's club and then go go bar later. If you buy a girl a drink, she comes straight away and doesn't have to go dancing if you buy her more drinks. Short time bar fine will be 800 and long time 1500. Lady drinks will cost 169 to 199 baht.