Page 10 Hotel Pattaya is guest friendly and one of the best in the area. Moreover, it's one of the most famous hotels to enjoy the nightlife. After many years, I finally stayed there again and you can see my review and pics below. Click on photos to enlarge. You can check also my full list of guest friendly hotels in Pattaya.
Pros & Cons
Pros
Very guest friendly hotel even for two guests at the same time
Great location for the most famous party areas
North side rooms are quiet
Nice rooftop pool and gym
Cons
Rooms start showing their age but are still good
South-side rooms can be noisy
Location
Page 10 has an unbeatable location on Soi 10 between Beach and Second Road. There are baht bus routes on both sides of Soi 10 to Soi 6 and Walking Street and LK Metro is only within five minutes walk. It's also very close to the Central Festival shopping mall and the beach. Many restaurants and beer bars are nearby.
Rooms
The rooms are not new but big and comfortable enough for a good stay. I stayed in one of their deluxe rooms and they were nice and clean. You can book a grand deluxe or suite if you need extra space but unlike Aqua Hotel even the cheapest rooms are not small.


The rooms have flat TVs, small desks, sitting areas with small sofas and tables, in-room safes and coffee and tea facilities. Sadly, the fridge is empty, so you have to buy drinks from outside or call the room service.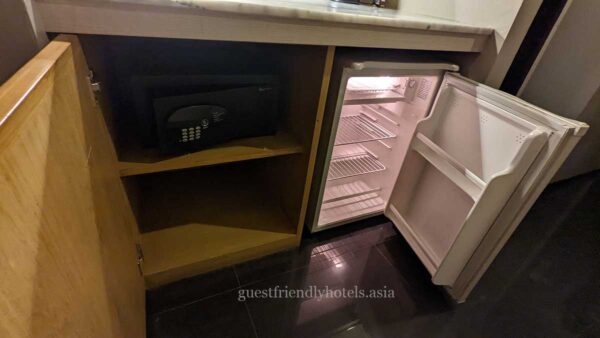 You get two free bottles of water daily and even condoms are provided.
The bathrooms are huge, probably the biggest I've seen in Pattaya but not enough lighting near the shower. Separate showers and toilets, so no wet floor, and there is also a bathtub.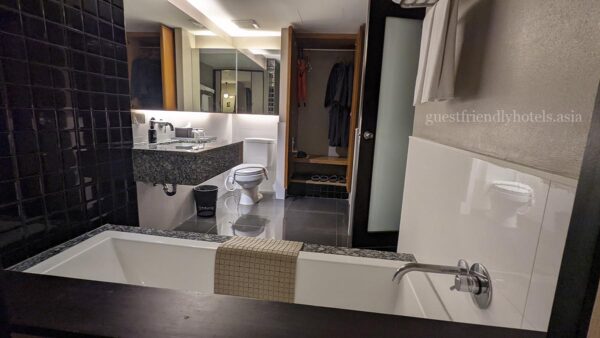 The showers are nothing impressive but with hot water and good water pressure. All necessary toiletries are provided free of charge.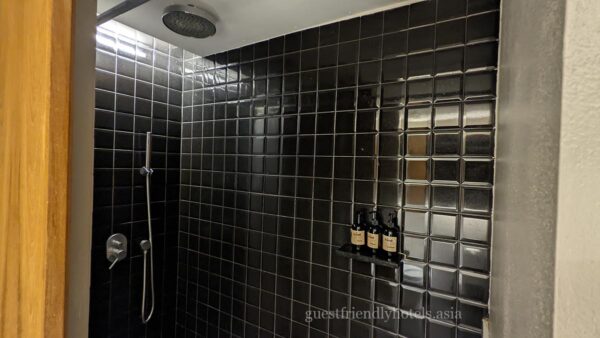 The wardrobe is inside the bathroom and has bathrobes, umbrellas, slippers and even a torch.
I loved the remote control near the bed. You can control everything in the room from the bed.


The aircon system is efficient but old and noisy. I really love the new and quiet aircons in Hotel Amber.
The Wi-Fi is fast and free but you get access for only one device per room. However, you can request more at the reception.
The balconies are big with a green view if you book a room at the back.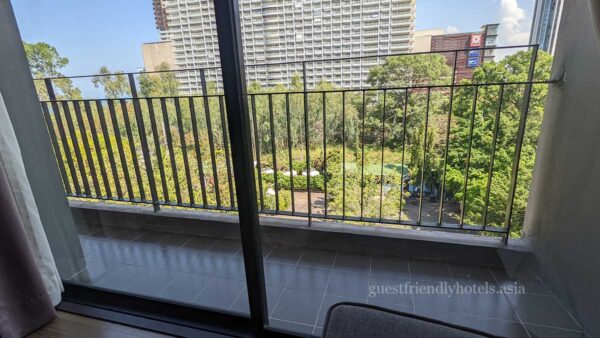 Room tip: The high-floor rooms north side and far from Second Road are the most quiet.
Facilities & Staff
There is a nice rooftop area with city views and a swimming pool. The whole area looks very clean and the tree near the pool is a nice addition. You can get tasty cocktails and they are made with fresh juice.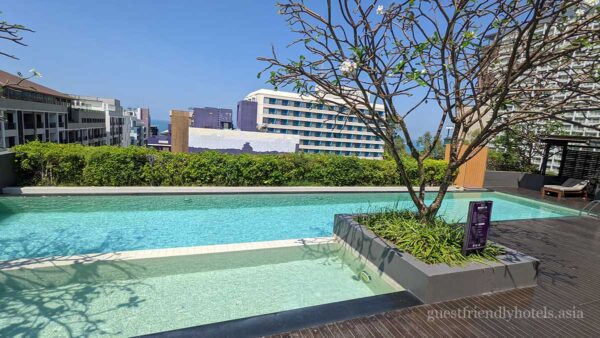 There is also a small but well-equipped gym, facing the swimming pool.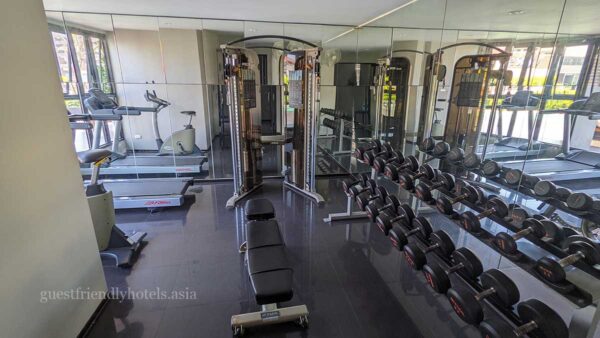 The breakfast is not worth the extra money, so better book a room only and eat outside. There are plenty of eating options nearby.
The staff are nice and helpful but also invisible if you need extra privacy. The doormen are very polite.
Page 10 Hotel Pattaya guest friendly policy
Page 10 Hotel Pattaya is guest friendly if you book a room for two people and stay alone.
Official policy: "Dear Value Guest, please find the Visitor policy as following details – No extra charge for Visitor – Maximum only 2 Visitor/day. Note: for your own safety, it is important that visitors must be registered and present an ID card at the Reception before entering the guest's room. Without registration, the hotel will decline any responsibility for the loss or damage of personal belongings. Best Regard, Thanapong Punpoka Assistant Front Office Manager."
My experience: The hotel is very guest friendly and I brought two girls at the same time without joiner fees. In fact, I don't know anyone being charged for more than one visitor.
Price
The cheapest price start from $55 for a deluxe room in the low season. As I mentioned before, the deluxe rooms are big and good enough for a nice stay but book a grand deluxe or suite for an extra space.
Check the latest Page 10 Hotel rates on Agoda.